COVID-19: Return 8th March 2021
We will be updating this page with helpful information for your child's return to school. Please keep checking back for updates.
PLEASE NOTE: Although Schools will be opening, we will still be in NATIONAL LOCKDOWN until restrictions start to ease on 29th March.
QUESTIONS & ANSWERS
Please see below the answer to questions that parents have asked via the survey or directly and that have not been answered already in the documents published on this page:
My child has been sent home from school to isolate. Do their brothers and sisters have to stay at home to isolate as well?
If your child is isolating because they have COVID symptoms or have had a positive COVID test, then yes the whole household will need to isolate for 10 days.
If your child is isolating because they were in close contact of another pupil who has tested positive for COVID, then their brothers and sisters who are in different classes/bubbles do not need to isolate. They should attend school as normal.
This is DfE guidance. As attendance is now mandatory, any absence of a child with no symptoms who is not attending school due to the self-isolation of a sibling will be marked as unauthorised.
"What provision will the school have in place in case a local or national lockdown is initiated again?"
Should there be a spike in cases either nationally or locally in Milton Keynes causing the school to close again, we will be offering work in hard copies to be collected from and delivered back to school. Feedback will be given and children will be given tasks and challenges appropriate to their level of understanding. There will be the opportunity also to access work via Microsoft Teams (we will be setting up and giving training on this for all teaching staff when the school reopens) and some video calls and assemblies will be shared with children subject to suitable Safeguarding measures being in place for the use of such media.
"I have several children in more than one year group or I am a childminder that needs to collect children from various parts of the school. How can I manage this safely in line with the different exit/entrance allocations?"
We would advise that you drop off and pick up the youngest children in your care first. The best route to take would be to enter the school by the shops (near the chickens) and to walk through the gate next to the EYFS classrooms. You should then continue to move around outside the school anti-clockwise and through each playground. It is easier and safer to walk the full circumference and then leave again via the gate by the chickens. Please be mindful of other people and continue to practise social distancing whilst on the school site.

"What about siblings across different schools where one child is impacted by COVID-19 procedures but is not unwell themselves?"

Siblings who attend different schools can usually still attend their own schools. Whilst a child at one school may be asked to stay at home, this does not automatically apply to their siblings or other members of their household, unless:
1. a family/household have a confirmed case – they should all self-isolate
2. a family/household has a suspected case – they should all self-isolate pending results of a a test
3. a family/household have all been advised to self-isolate by public health as a result of contact tracing

"When should Summerfield give out tests that we have in stock at school?"

Only in exceptional circumstances - when there is no other way for people to access a test OR we suspect one won't be taken.
Please bear in mind that you will sometimes need to drive for a test or wait a few days for one. These are not reasons to ask for a school test kit. The best and fastest way for pupils, students or staff to be tested is by visiting a test site.
Appointments for tests can be booked via
https://self-referral.test-for-coronavirus.service.gov.uk/antigen/name.
"What about children who have symptoms of a common cold?"

As long as children do not have any of the three symptoms of COVID-19 (fever, cough or loss/change in smell/taste), providing the child is well, they can attend school.
Runny noses and sneezing are not symptoms of COVID-19. Children displaying these symptoms alone would not be expected to be sent home from school and do not need to access tests.
Likewise, staff members with symptoms of illness not associated with COVID-19 and well enough to teach, are not expected to self-isolate unless advised by a doctor.
"When can pupils return to school after receiving a negative test result?"

In accordance with DfE attendance guidance - if a pupil tests negative they can stop self-isolating and return to school if they are well enough to do so.
There is a slight discrepancy with current guidance for households. Public Health England is aware of this and are in the process of amending the latter. Their advice is for schools to follow the attendance guidance.
Theo and Neve have been so excited to be back in their classes today, they begged me all weekend to bake cakes for their classes, so we did.
They can't wait for their friends to see them.
How can I support my child during lockdown? YoungMinds have put together advice on supporting your child during the coronavirus pandemic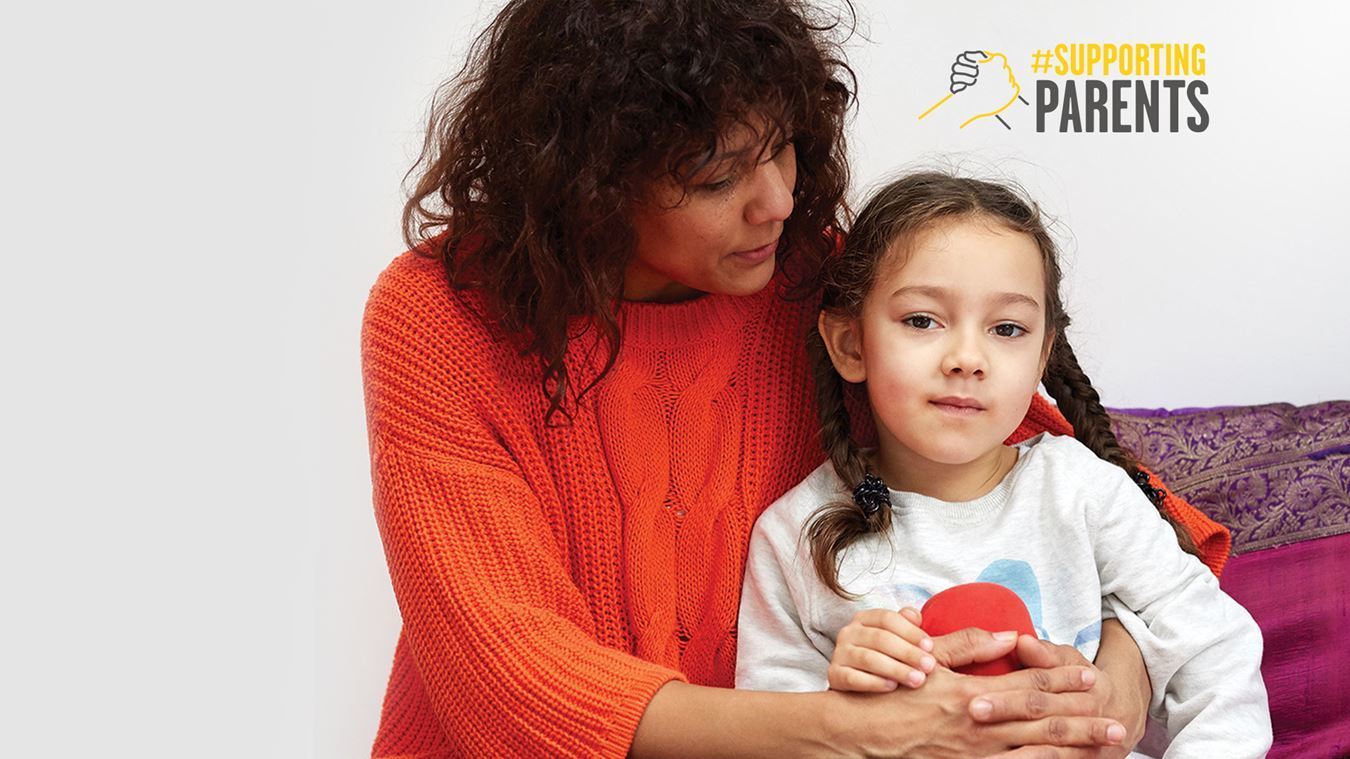 ILLNESS
If you or any member of your household displays any of the symptoms outlined in the NHS website linked to coronavirus, please do not send your child to school or enter the school site.
The current symptoms are:
• High temperature
• New persistent cough
• Loss or change to your sense of smell or taste
Please ensure that you ring the school office immediately if anyone is displaying any of these symptoms. If your child becomes unwell at school, we will contact you and ask for them to be collected. Please ensure this happens as soon as possible and update the office with any new mobile numbers or email addresses asap.
We may take your child's temperature with a head thermometer (unless you have informed the office that you do not wish for this to happen).
All staff will be testing twice a week using lateral flow tests but we will not be testing children.
RETURNING to SCHOOL Guidance:
The Educational Psychology and Inclusion and Intervention Team have created guidance to support children and young people who are returning to school following the COVID-19 pandemic:
During the lockdown period, the Inclusion and Intervention team have been working with us to identify the provision in place for pupils with an EHCP. This also includes carrying out a risk assessment. Parents can access this information here.
RESPONDING to an INFECTION
Guidance on what is required of schools and families if there is an infection.
Drop off and Collection Times
We will continue to use the three main gates onto the school site to disperse the volume of adults and children that are in one place at any one time. There is a twenty minute window at the beginning and end of the day to help reduce the congestion at the gates and outside the school site.

To help this run smoothly, please remember the following:
• Only one parent should bring a child to school or pick them up and younger siblings that do not attend Summerfield should not be brought on the school run if at all possible.
• Parents with several children should drop off from the youngest first and walk anti-clockwise around school via the
playgrounds – please use the perimeter of the playground to walk around, maintaining social distancing.
• Please wear a mask (or a lanyard to show you are exempt) at all times on the school site. If you do not, please remain at the gate and call the school office on 01908 662585 and a member of staff will meet your child(ren) there.
All staff will be wearing masks in school at least when they are outside of their bubbles; some may choose to wear them inside the classroom. Children do not need to wear masks but are welcome to do so if they wish.
• You should stand on the playground at least 2m from other parents and wait for your child there and let them walk to and from the classroom door themselves. Teachers will not open the doors if parents are stood directly outside them.
• Whilst the teachers would normally be more than happy to have a chat at the classroom door, if you have any queries please contact the school office and your child's teacher will get back to you as soon as possible or email your year
group email address.