AUTUMN (1) 2021
Our topic this term has been 'It's all about me'.
We have learned about each other, our homes and families and have shared our thoughts on what we want to be when we grow up. We have talked about, read stories and created art linked to our emotions and have explored our senses including lots of sensory play and our fantastic fruit tasting afternoon. We had great fun sticking labels onto our LSAs when we were labelling body parts, and drew around each other too. We've enjoyed a visit from some local PCSOs as we have also learnt about people who help us. We asked questions and even had a special radio conversation with the police station!
In Maths, we have looked at things that are the same and things that are different. We have learned to match and group objects by size, shape and colour and are now learning all about 1, 2 and 3. We can group using number and know that there are many different ways to represent a number.
We are all Phonics superstars as we have learnt all of our Set 1 phonics sounds and so many of us can blend these sounds to make whole words!
We are writing our names, practising our letter formation and creating simple CVC words, as well as mark making during our role-playing games.
Mrs Elgar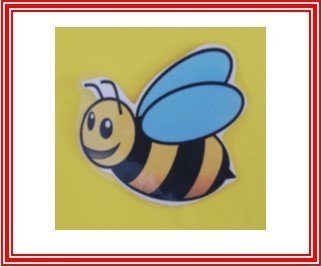 Miss Webb