Achievements
Well done to the children who were awarded in our Celebration Zoom Assembly!
22.10.21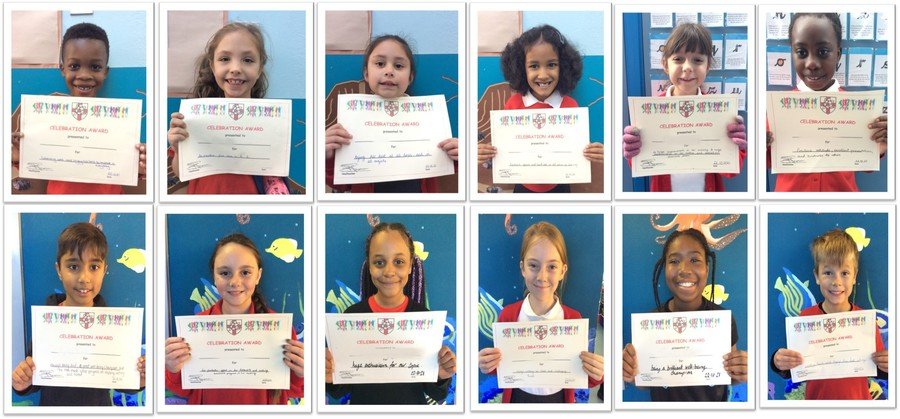 Amelia, Archie, Aryan, Barbara, Faith, Jasmine, Jesse, Katie, Lenora, Lexie, Mia and Ramona
Awesome!
Ben and Ema attended the MK Dons Mini Medics course on Sunday 16th May. They all had a great day learning how to put people in the recovery position, apply bandages and how to use the defibrillator machines! They came home with a mini med kit and a certificate!!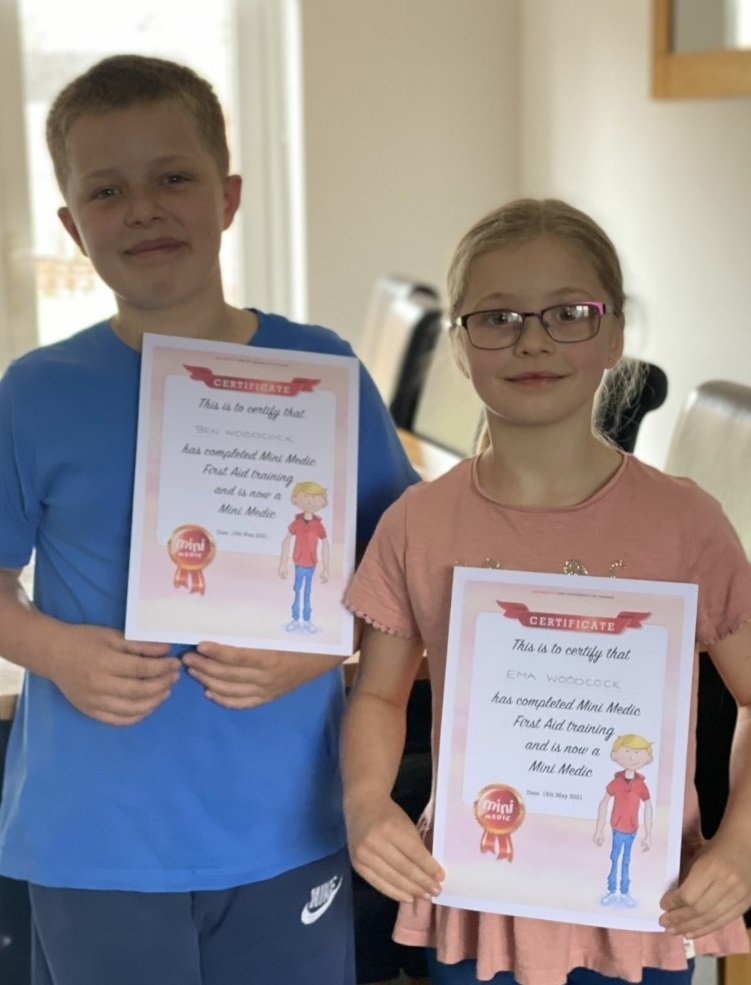 Since March 2020, Theo has achieved two belts in martial arts. His family are extremely proud of what he has achieved, with a total of 6 belt gradings.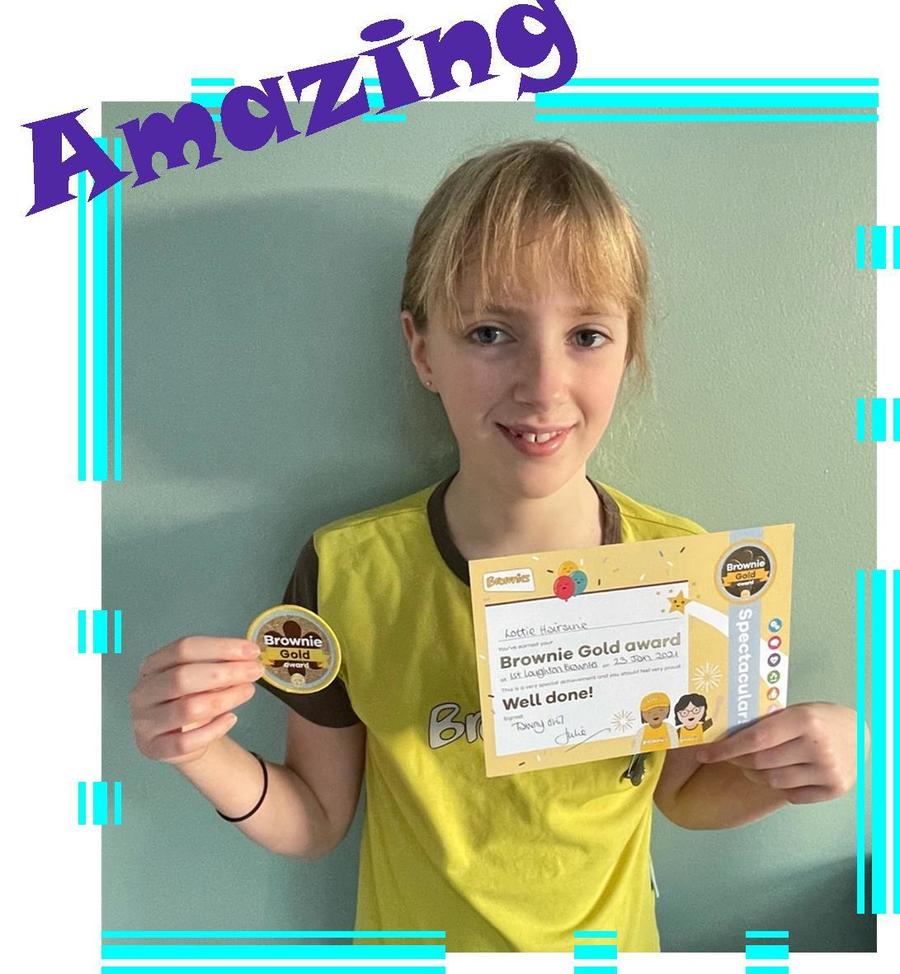 Lottie received her Gold Award for Brownies last week, which is the top award, having completed 6 interest badges, 6 skills builders, 6 theme awards and her Bronze and Silver Award badges on the way. Because of the current situation they can't be presented in the usual way. Lottie worked really hard for it and Mum is very proud of her for achieving it. She was one of 2 to be the first in her pack to get it.
Well done!
Shannon-Mae who won the Superstar Award for the most Star Jumps in Badgers class!