Achievements
Well done to the children who were awarded in our Celebration Zoom Assembly!
26.03.21
Burhan, Geoffrey, Jesse, Josh, Kaelon, Kesana, Mokshith, Rania, Saihari, Shachin, Siddhiksha, Sohail, Steve and Sultan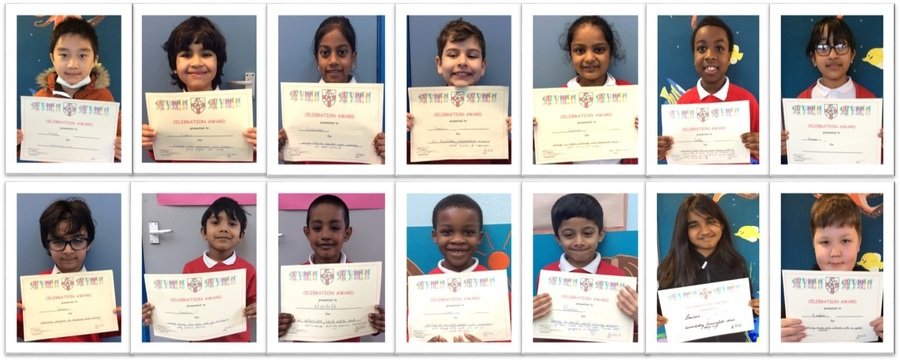 Well done!
Shannon-Mae who won the Superstar Award for the most Star Jumps in Badgers class!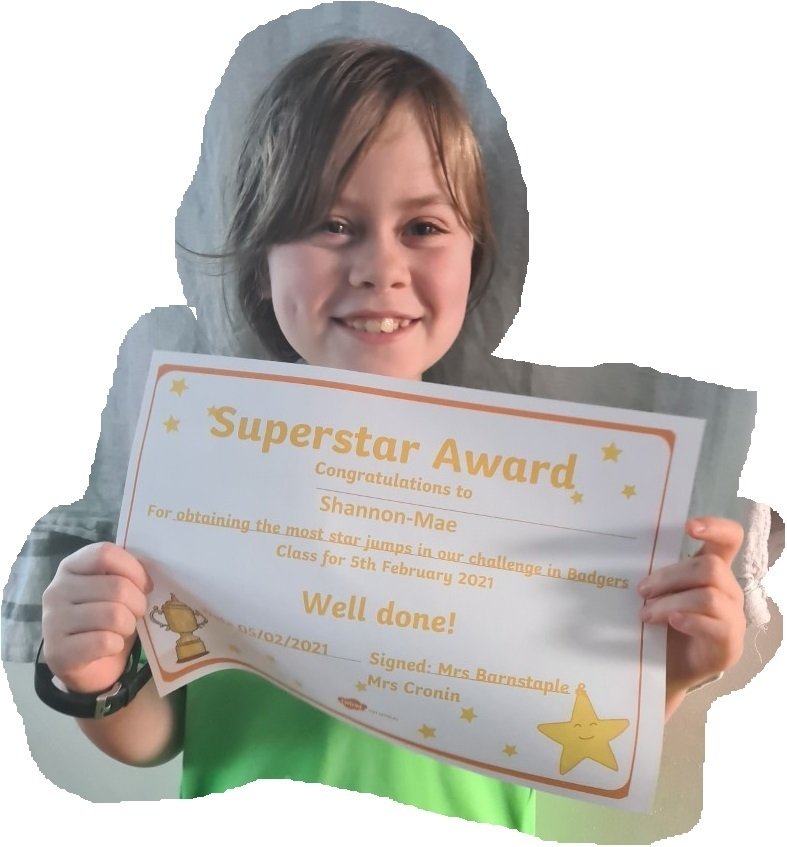 Awesome!
We would like to give a huge thumbs up to Ema and Ben who both achieved, not one, but 11 Blue Peter Badges between them!!
Absolutely incredible effort and so very well deserved.
Green badge - ema made some recycled flowers from bottles and donated them to the hospital and ben litter picked the street and made an experiment to show tom the water cycle.
Blue badge - they both re made the hungry caterpillar books, emas was a rainbow and bens a basketball.
Purple badge - both reviewed an episode and submitted an idea for a show.
Music badge - the celebration song ben wrote and they performed which is on youtube.
Sports badge - they both tried and learnt a new sport during lockdown.
Silver badge - ema got for donating her hair and raising money for the little princess trust.
Well done!
Congratulations to all our Easter Egg Winners!
Since March 2020, Theo has achieved two belts in martial arts. His family are extremely proud of what he has achieved, with a total of 6 belt gradings.
Great JOB!
Hamza raised money in aid of ORPHANS IN NEED. Having smashed 2.6 miles, Hamza set himself the target of cycling 26 miles in aid of the Charity!
We are so proud of Hamza, what an amazing thing you have achieved.
You can help support Hamza and his brilliant fundraising efforts clicking here. So far he has raised over £1,400!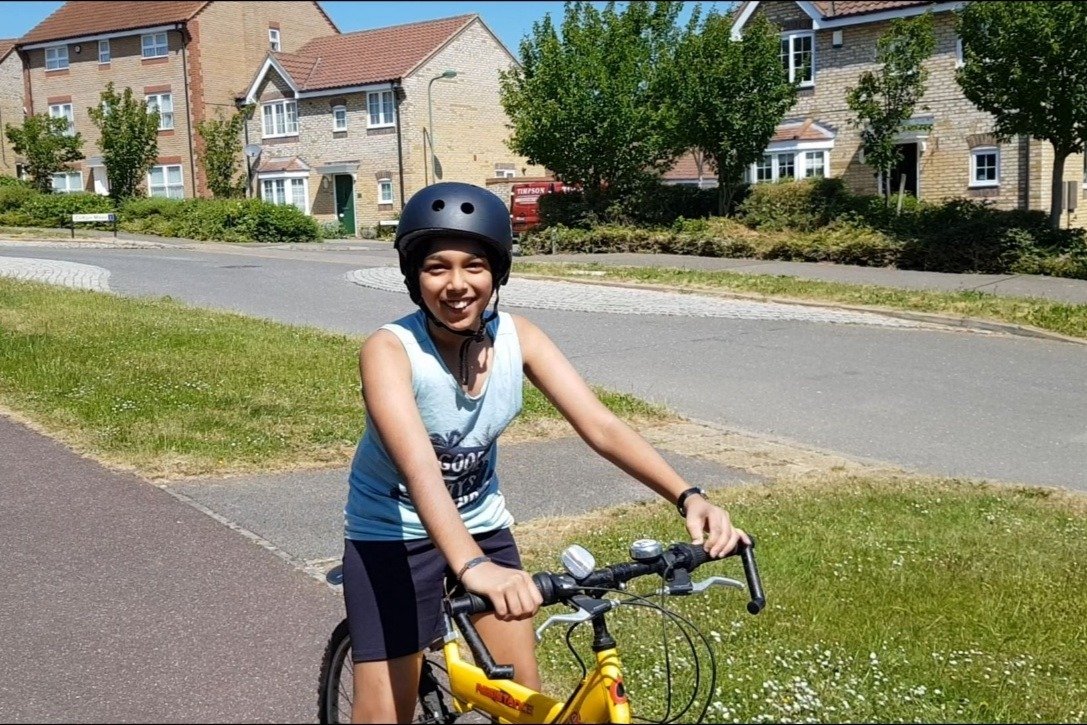 Rhiana challenged herself to complete running 26 miles in 26 days. Rhiana actually finished the challenge 2 days early, mapping her progress along the way! She raised an awesome £192 for the British Heart Foundation. You can help support Rhiana's amazing efforts here.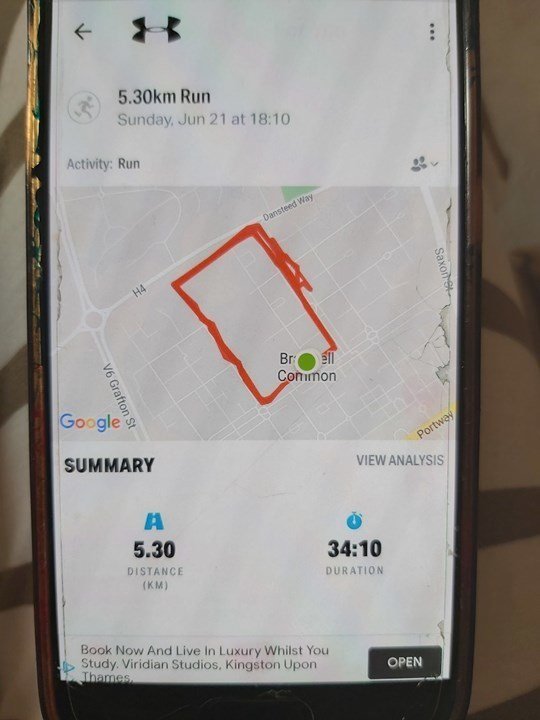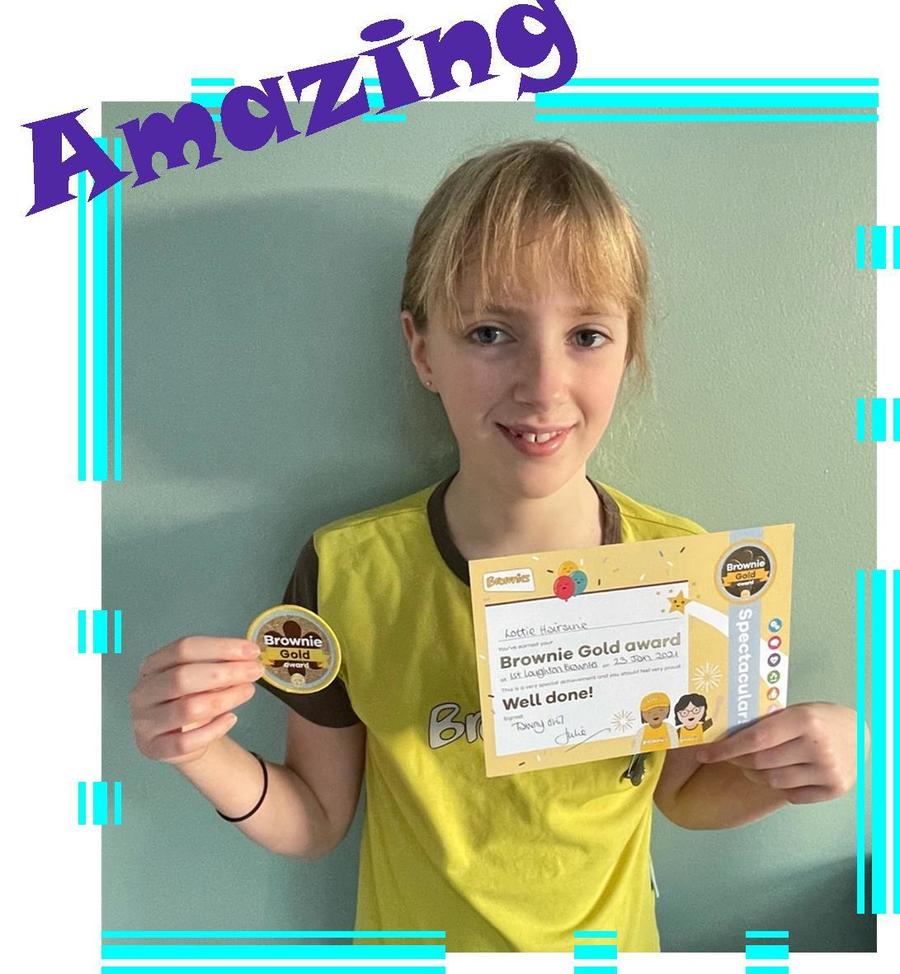 Lottie received her Gold Award for Brownies last week, which is the top award, having completed 6 interest badges, 6 skills builders, 6 theme awards and her Bronze and Silver Award badges on the way. Because of the current situation they can't be presented in the usual way. Lottie worked really hard for it and Mum is very proud of her for achieving it. She was one of 2 to be the first in her pack to get it.
Congratulations to
lsra, Neveah and Tharaka
who were selected for the best performance in our Poetry Assembly to celebrate National Poetry Day on 3rd October 2019.
Congratulations to
Theo
who achieved a Grade 2 ABRSM Distinction in Violin, in his recent exam.