Achievements
Well done to the children who were awarded in our Celebration Zoom Assembly!
12.05.23
Aadhya, Aadiran, Alina, David, Eva, Jed, Kai, Kayleigh, Leah, Legolas, Manahal, Maryam, Mia and Reyes
Congratulations to Atika on your amazing achievement of winning two medals for Gymnastics in the MK Gymnfinity Competition on 1st May 2023.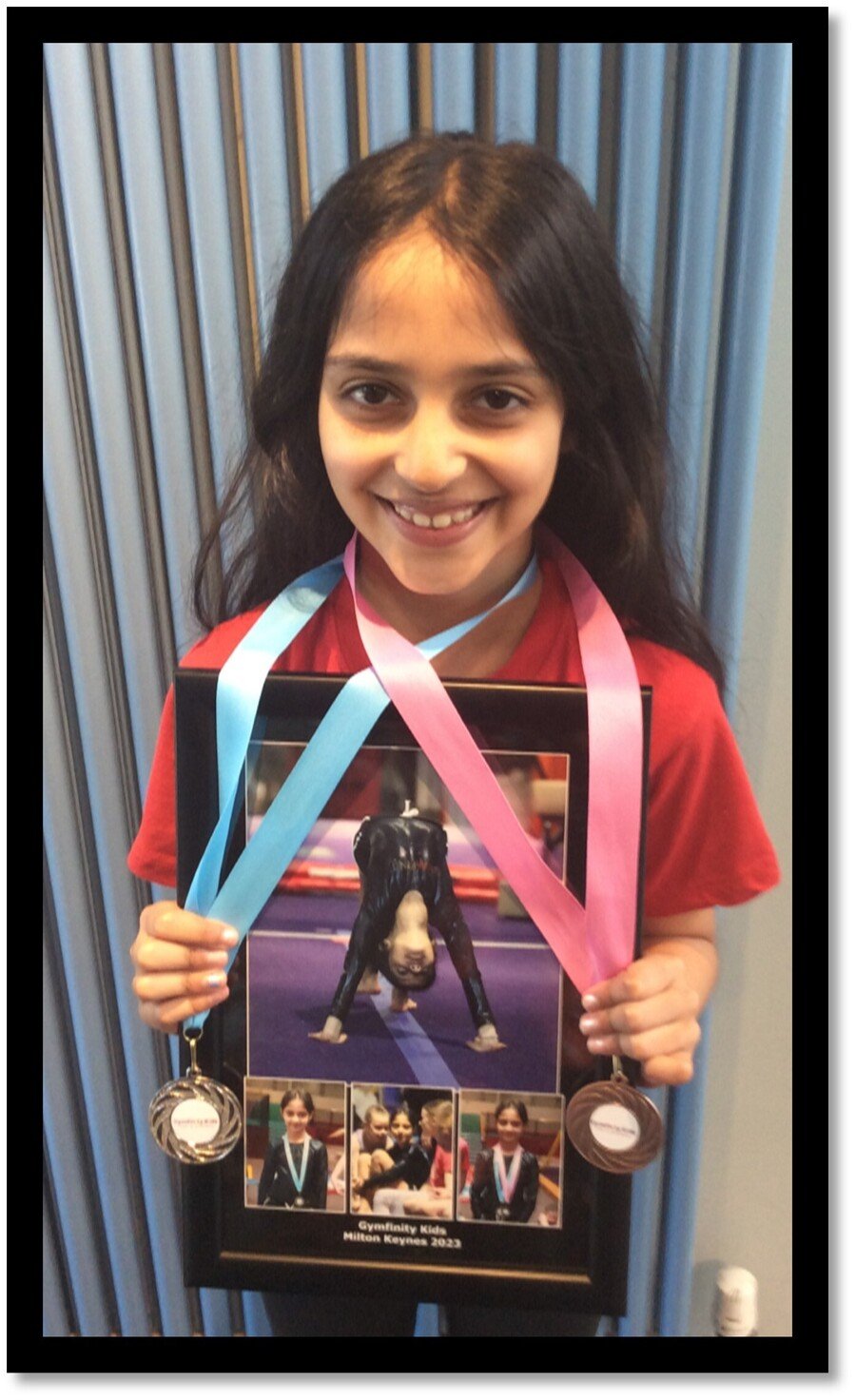 WOWZERS Harry! Well done on winning 'Most Fish for The Week' in France, with 13 hefty fish. The biggest being 40lbs and too heavy for him to lift! Amazing!