MK D.A.D Event - Tuesday 14th July
We were so excited to represent Summerfield School at the opening performance of the Disability and event.
After practising for several weeks, the children truly did us proud with their beautiful voices and actions. Well done!
Young Voices at OVO Stadium Wembley - Tuesday 26th April 2022
Wow! What an amazing day. 26 Summerfield children and 4 members of staff set off in our coach from Bradwell Common. We arrived 2 hours later at the OVO Stadium Wembley. Already many other schools from London and the South East had arrived. We shared our lunch under the trees in the square between Wembley stadium and Wembley Arena.
We were so excited to see all the other staff and children. We spent months learning the songs, the Lion King, a Beatles medley, O fortuna in latin, The Living Years, Sing from your Heart, The Muppets and Mambo Italiano. We were ready to sing!
Finally we entered the Arena. We gasped at the sheer scale of the place. Over four thousand children, all there to sing with a live band. It wasn't just any band. As we rehearsed in the afternoon we discovered how great the band were. Then, at 7pm, as the lights went down we sang harmonies with Lauren Wright (yes the soprano, the official anthem singer for the England Rugby team, who sang at the Invictus games), Ward Thomas country and western duo who sang Cartwheels and beatboxed with The Beatbox Collective. After a rousing finale with Hey Jude we left the Arena emotional and on a real high. It was a stunning experience to hear all those children raise their voices together.
Even on the journey home we were still thrilled to have performed at such a high level. At long last we saw the gates of Summerfield and we were hope. I know the next morning we all woke up with a tune in our head and our hearts.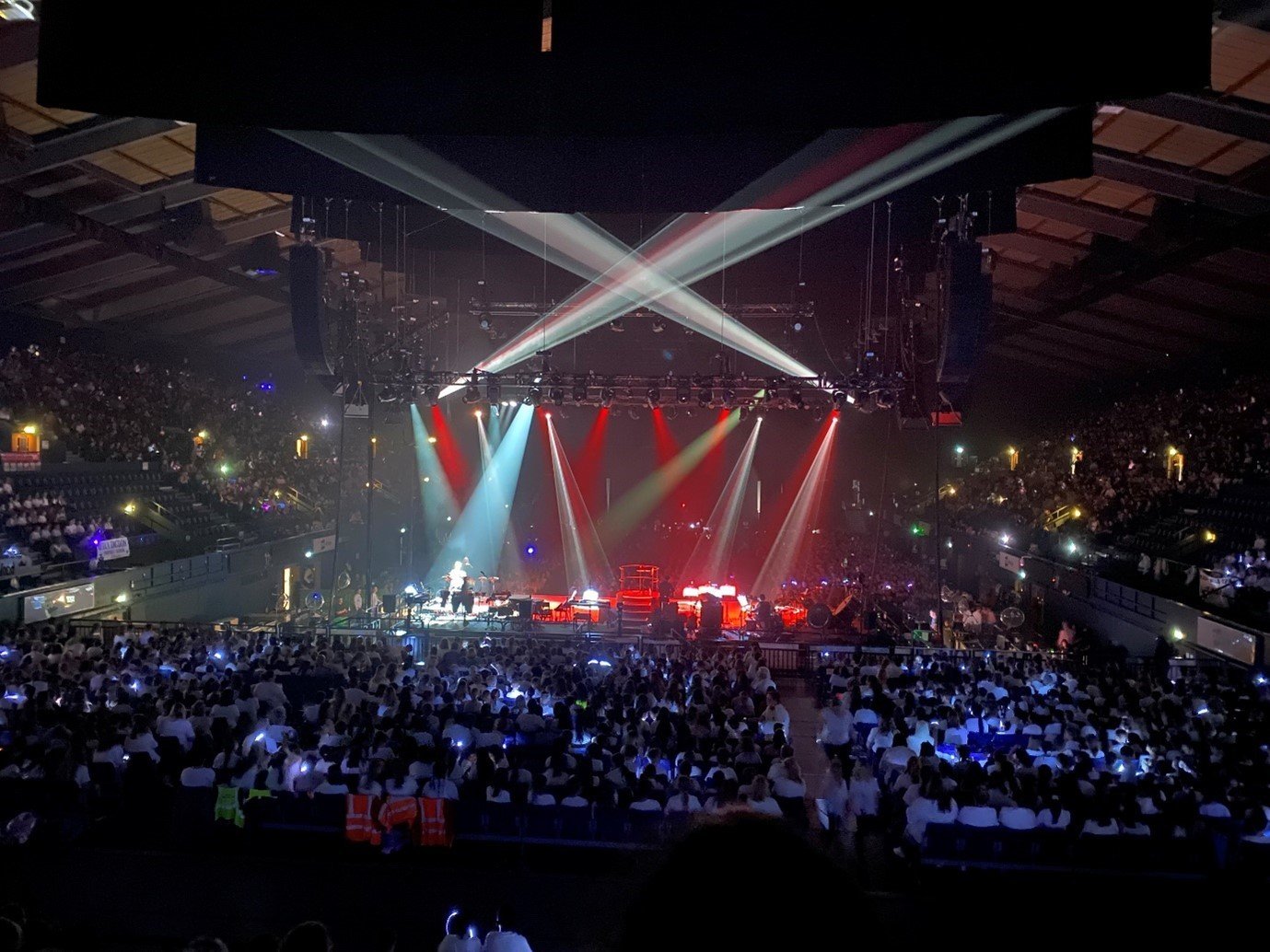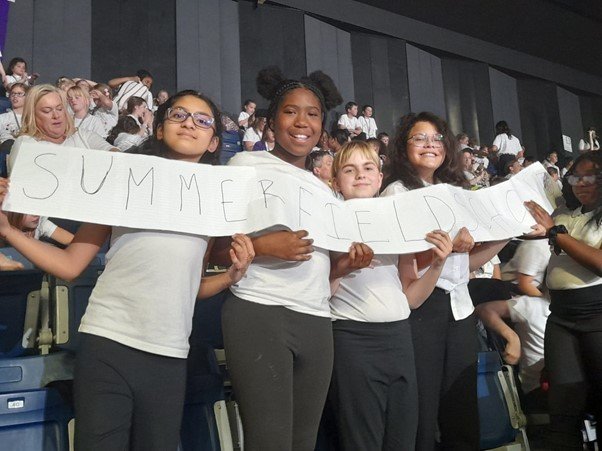 We signed up to Young Voices! (The largest Children's Choir Concerts in the World)
You can ask your child what song they have been practicing!
To find out more information you can access the Parents section of the website here:
https://www.youngvoices.co.uk/for-parents/
There is a password which parents can use to unlock the Children's Music Room so that you have full access to the music resources.
Please use: Parent Passcode 'YV2021'.