FOSS - Friends of Summerfield School (PTA)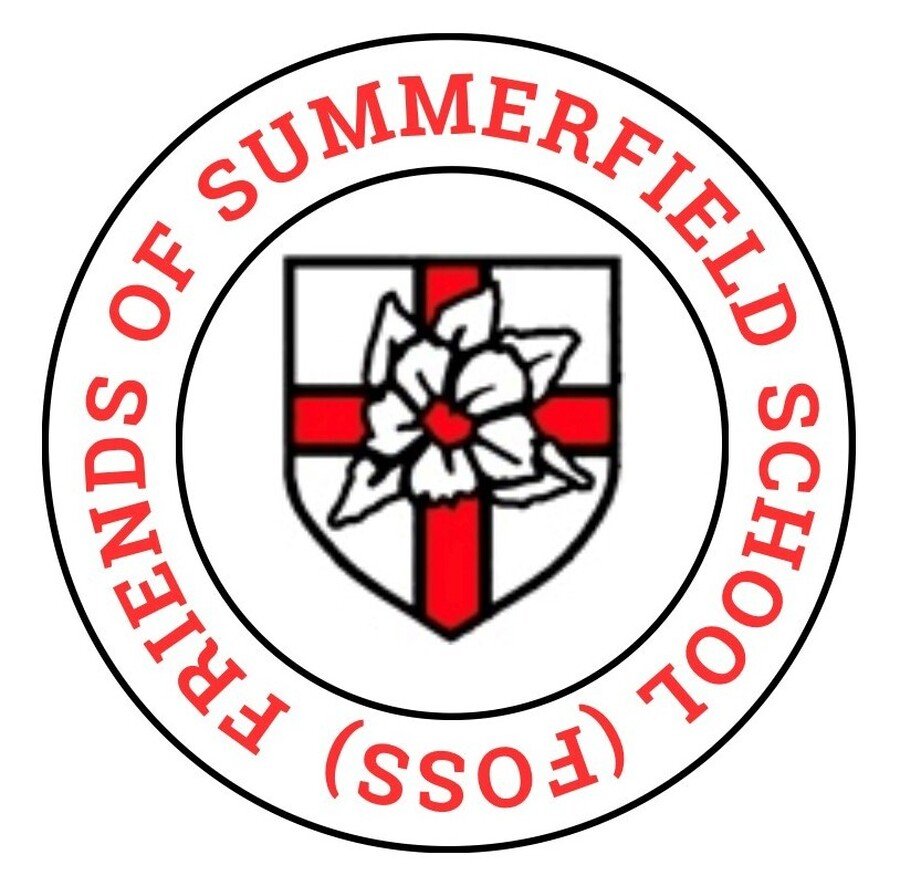 Welcome to FOSS.
We would like to officially introduce our team:

CHAIRPERSON: Zoe who has children in year 4 and year 6

SECRETARY: Laura who has children in year 3 and year 6

TREASURER: Alana who has a child in year 2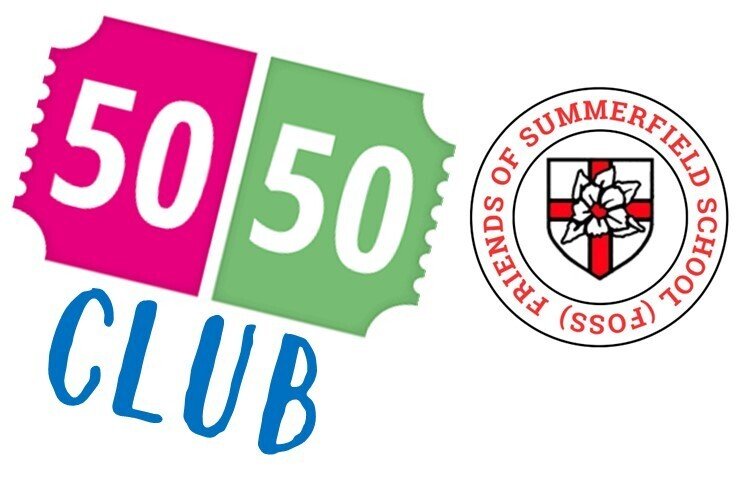 NOVEMBER DRAW - Thursday 30th November 2023
Congratulations Parents of Lilah in Butterflies who won £19
OCTOBER DRAW - Wednesday 2nd November 2023
Congratulations Parents of Nicolas in Butterflies who won £16
SEPTEMBER DRAW - Monday 25th September 2023 - Congratulations Nelia
FUTURE EVENTS...
FOSS are working very hard on some amazing events for DECEMBER
Please see below for further information:
FESTIVE MOVIE NIGHTS:
In December we will be holding 3 separate Movie Nights from 3:30pm-5:30pm. These will be ticketed events so we can ensure we have enough food and drink for all those attending. (Further details will follow shortly on how to purchase tickets).
Monday 11th December - EYFS / Year 1 / Year 2 (Arthur Christmas)
Tuesday 12th December - Year 3 / Year 4 (The Grinch with Jim Carrey)
Thursday 15th December - Year 5 / Year 6 (Elf)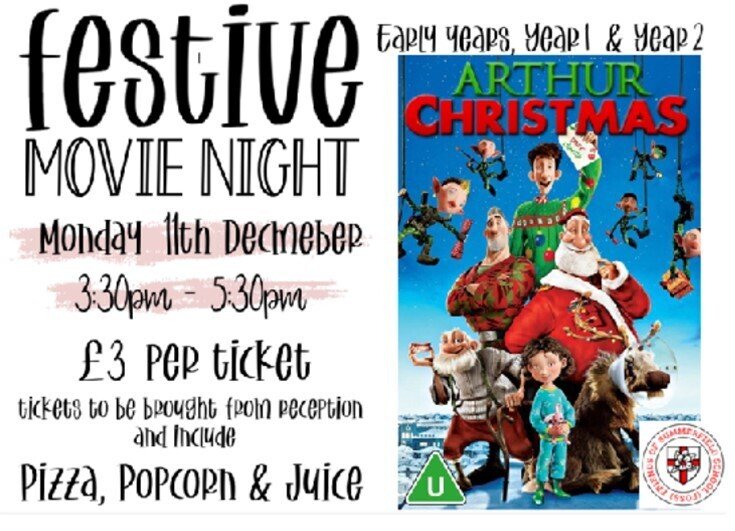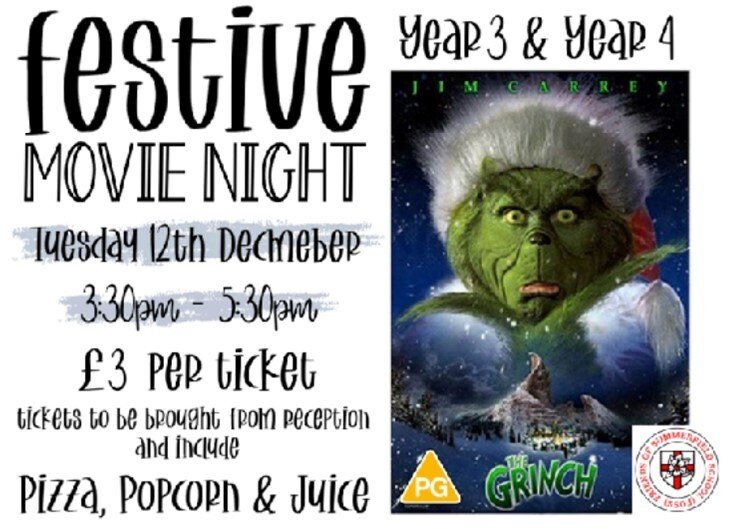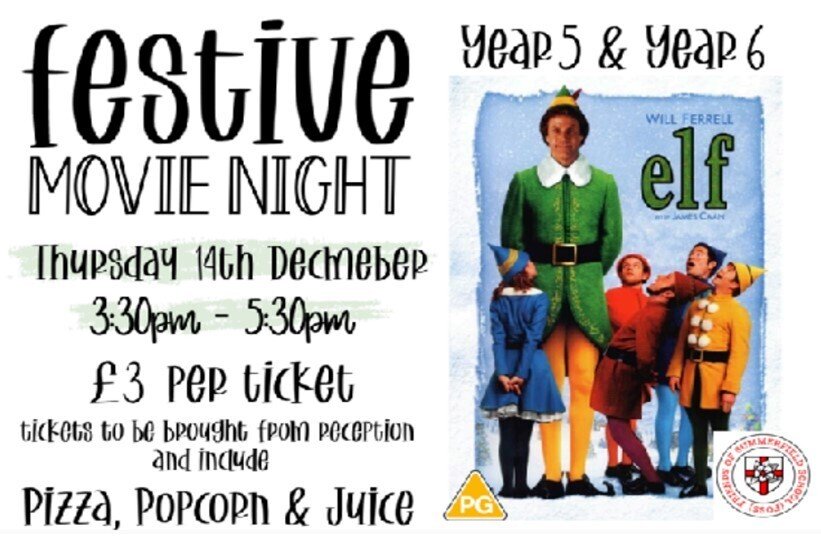 50:50 CLUB:
Thursday 21st December - For those of you who would like to enter and pay £1 in cash, the PTA will be outside collecting money on this day.
You have to be in it, to win it!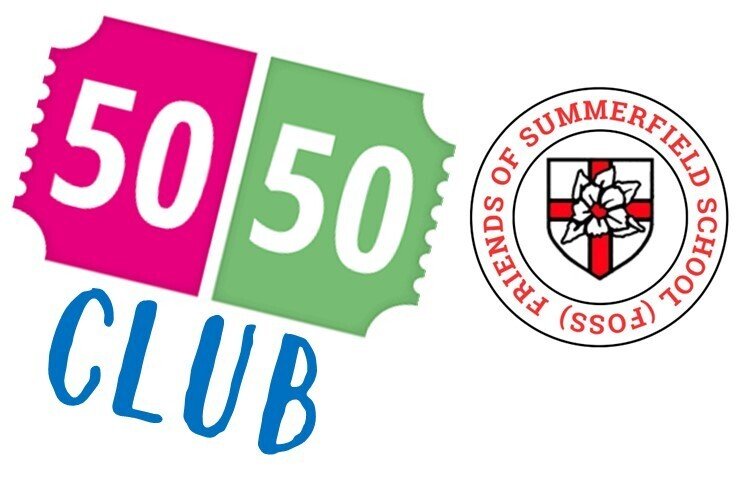 RAFFLE:

We will be holding a Christmas Raffle on Monday 18th December. There are already some amazing prizes from Woburn Safari Park and Gulliver's Land vouchers to TK Maxx and Urban Battlefields Vouchers! If you work for a company or own your own business and would like to donate a prize for the Raffle, we would really appreciate this. To say thank you we will mention you in the School Newsletter and on our Facebook Page. Thank you for your support. If you would like to donate a prize before Friday 15th December, you can contact the FOSS Team via email: friendsofsummerfieldschool@gmail.com Thank you so much for your kind support.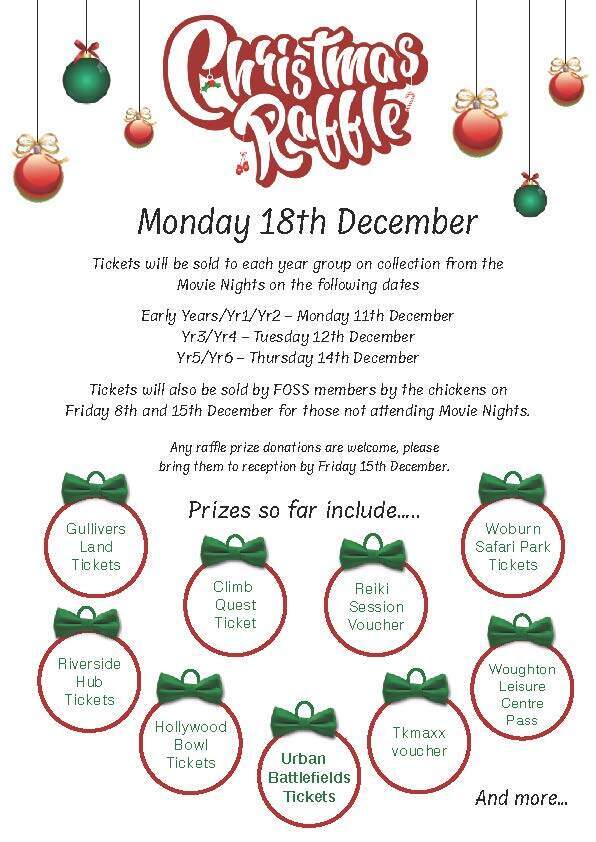 FESTIVE SCAVENGER HUNT:
Tuesday 19th December - Further details to follow.