SPRING (2) 2022
In Early Years, our Topic for last half term was 'How does your garden grow?'
We enjoyed learning what plants need to grow and even grew our own cress-heads and beans in bags.
We also had some very important guests staying with us – a group of very hungry caterpillars! We watched them grow bigger and bigger each day, building chrysalis' and changing into beautiful butterflies.
We loved sharing photos of ourselves as babies and toddlers and guessing who was in each photo. We learned about how we change and grow throughout our lives, developing skills and growing in size.
We read 'The Tiny Seed', 'The Very Hungry Caterpillar', and 'Oliver's Vegetables'. Using these texts, we created amazing writing including sequencing and writing about the process of how plants grow from seeds into adult plants and how caterpillars grow into butterflies, writing and illustrating our own fantastic Hungry Caterpillar zig zag books, matching and creating rhyming words and writing sentences recalling facts about 'Oliver's Vegetables'.
In Maths, we worked on building the numbers 9 and 10, recognising that these numbers are made up of smaller numbers. We looked at 3D shapes and learned all about the properties of cubes, spheres, pyramids, cylinders, cones and cuboids. The children practised pattern recognition too, continuing patterns of shape and colour and making their own. They also demonstrated movement patterns such as 'clap, clap, stomp, clap, clap, stomp' which also benefitted their gross motor and coordination skills.
In music, Bees and Butterflies worked really hard on learning two songs; 'Little Seed' and 'The Enormous Turnip'. They proudly demonstrated their talents during the Easter Bonnet Parade at the end of the term, sharing these songs with parents and carers. The also loved showing off their fantastic bonnet creations and had fun on an Easter egg hunt too.
The children have had many creative opportunities everyday, including printing, painting, gluing and cutting. These have included seed packets, making carrots and Easter crafts. They have loved exploring and experimenting with a variety of materials, textures, colours and equipment.
Both classes have enjoyed PE in the hall each Friday, learning skills with our PE teacher as well as utilising all our equipment and outside space during free learning and break times. They also had fun at the trim trail, practising climbing and balancing skills.
The children have absolutely loved being baristas, waiting staff and customers in our role-play area, which has been set up as the Summerfield Café. They have been writing down orders, serving food and drink and visiting as customers.
It has been a fantastic half term and we even got to experience some snow! We have learned so much about how things grow and we can't wait to start the next term and continue to learn and grow ourselves.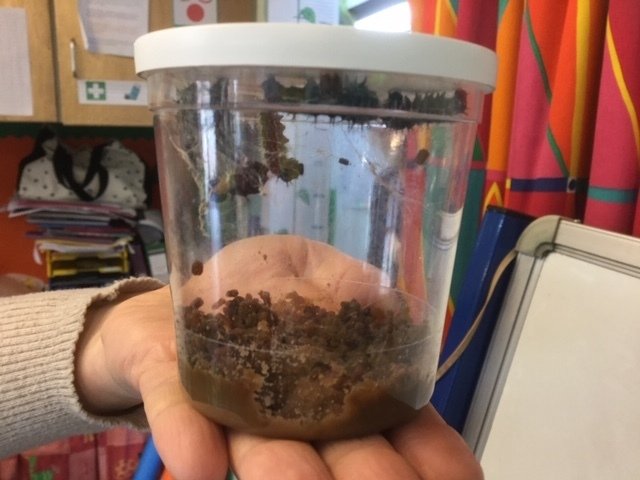 Mrs Elgar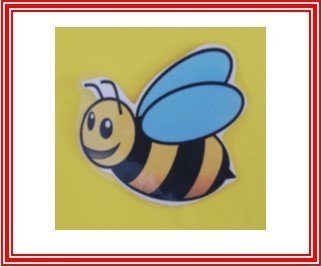 Miss Webb