Athletics - 2nd Place!
Our Athletics Team came 2nd at an indoor Athletics event at Radcliffe School on Wednesday 15th January. Well done!
Abiola, Etinson, Eniola, Gladys, Jack, Jeda, Lucas, Melody, Michael, Olivia, Ollie, Reka, Rhiana, Sofia, Summer and Theo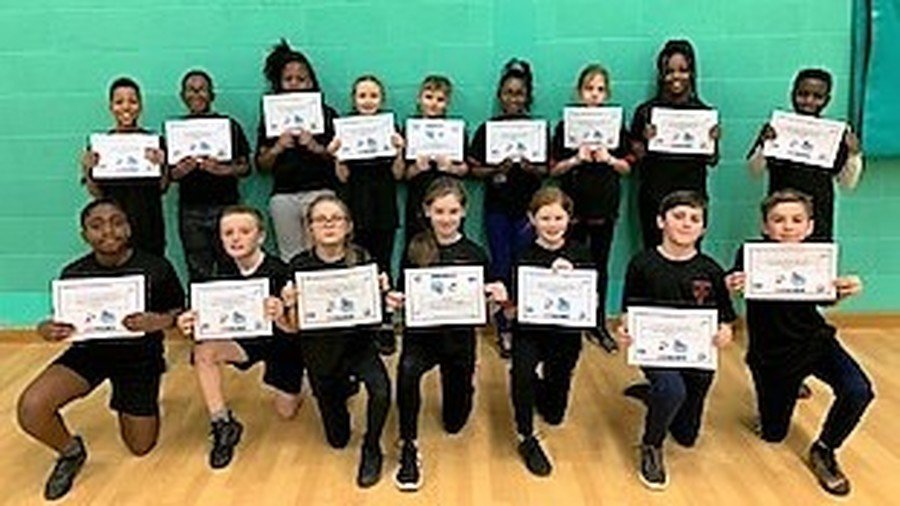 Tuesday 12th December
Our Korfball team attended the first of 4 competitions in the Korfball Cup on Tuesday. The team did incredibly well scoring more than 25 goals across 4 games and took 2nd place. A fantastic start to this years Korfball cup! The next competition is on 21st January.
Sports News
Wednesday 13th November
Our Year 5/6 Basketball team attended a competition at SHLA on Wednesday. The children played brilliantly against some tough competitors and finished in 3rd place. This means they will go through to compete in the upcoming finals! (Date tbc) Go Team Summerfield!
15th October 2019
Our Year 5/6 Korfball Team competed in their first of five competitions in this years Korfball Grand Prix. They won all 6 games they played and showed fantastic sportsmanship. The next competition is on Tuesday 12th November. Go Team Summerfield!
BADMINTON
In September a group of Year 5 children attended a Badminton Festival. They learned new skills and played in mini games. They showed fantastic sportsmanship and did Summerfield School proud.
Cross Country Results
GIRLS
5th - Sofia Butler
9th - Grace Halstead
12th - Sumeya Nurie
20th - Martha Deley
34th - Rhiana Scott
36th - Summer Keniger
46th - Khadisa Ahmed
49th - Gladys Botchway
60th - Rebecca Nosa
BOYS
9th - Theo Miller
12th - Jack Haigh
36th - Lucas Clipea
56th - Nathaniel Yeboah
72nd - Etinson Nosa