Year 1 - Mead Open Farm
29th June 2022
Year ! had a wonderful time at Mead Open Farm. They got to feed animals, groom ponies, stroke rabbits and go on a
tractor ride! They were delighted to see the ducklings in the pond and cows and sheep in the fields.
They also had time playing in the soft play area; bouncing on the huge inflatable pillow and playing in the 'Diggerland' sand area.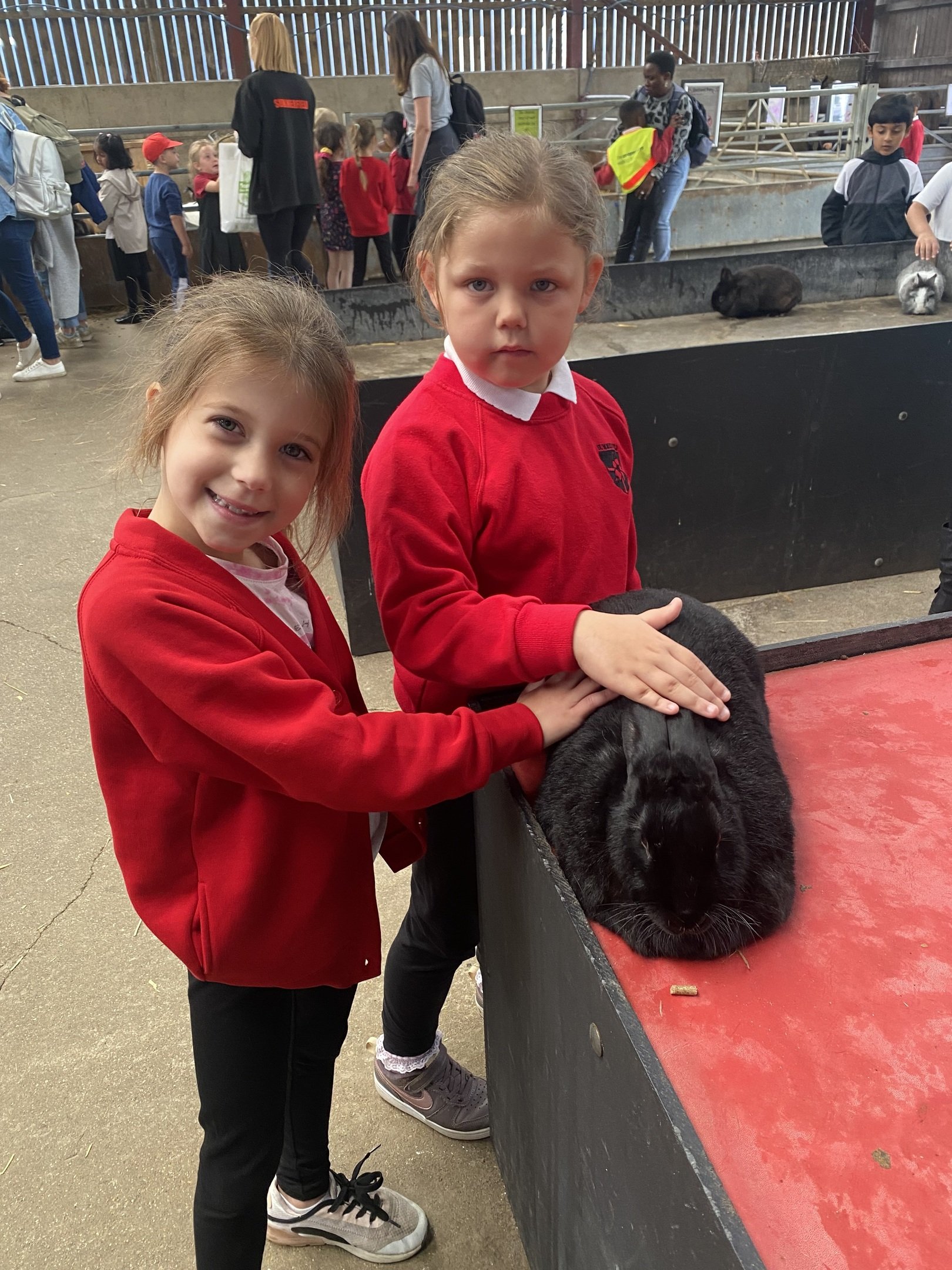 Year 6 - Bowling!
13th May 2022
Year 6 were bowled over with excitement for our trip to MK Hollywood Bowl!
The children were all really well behaved and a fantastic time was had by all.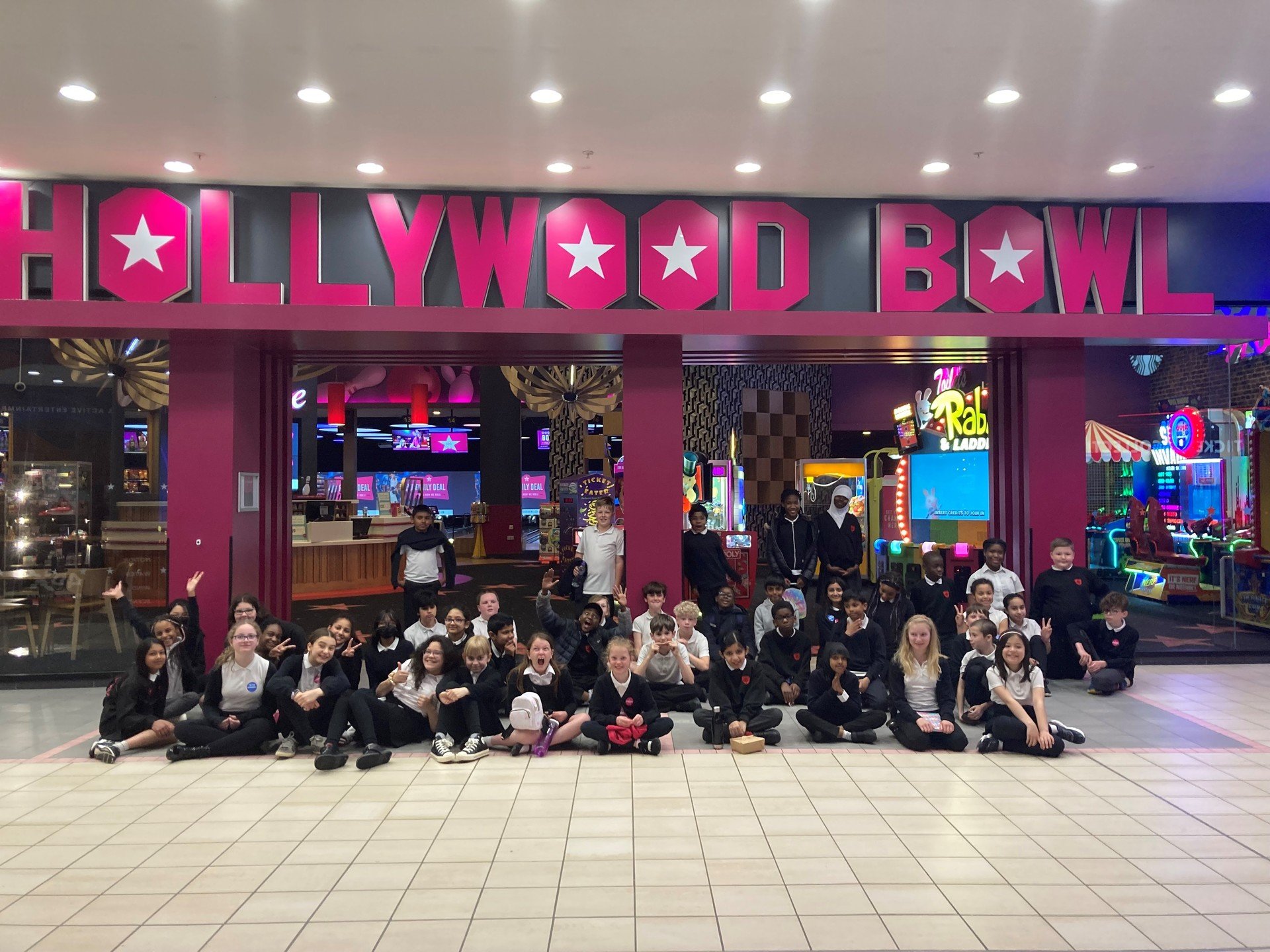 Year 3 - Bradwell Abbey!
29th March 2022
Wow! what an amazing trip we have had in Year 3, going back in time to the Anglo-Saxon period. We had a chance to meet Prince Alfreck who taught us how to say sword (Seeward) and taught us 'seeward' and dagger tricks. We were also invited inside a women's Anglo-Saxon house to see how they lived. In this we were able to grind wheat to make flour, touch different animal fur, as well as create our very own cord bracelets from wool to take home with us. It was an amazing journey back in time and we loved every minute
Year 5 - MK Theatre!
11th March 2022
On Friday 11th March Year 5 went on a trip to MK Theatre. They got to go behind the scenes on a guided tour and learn all about the different roles required to create a theatre production.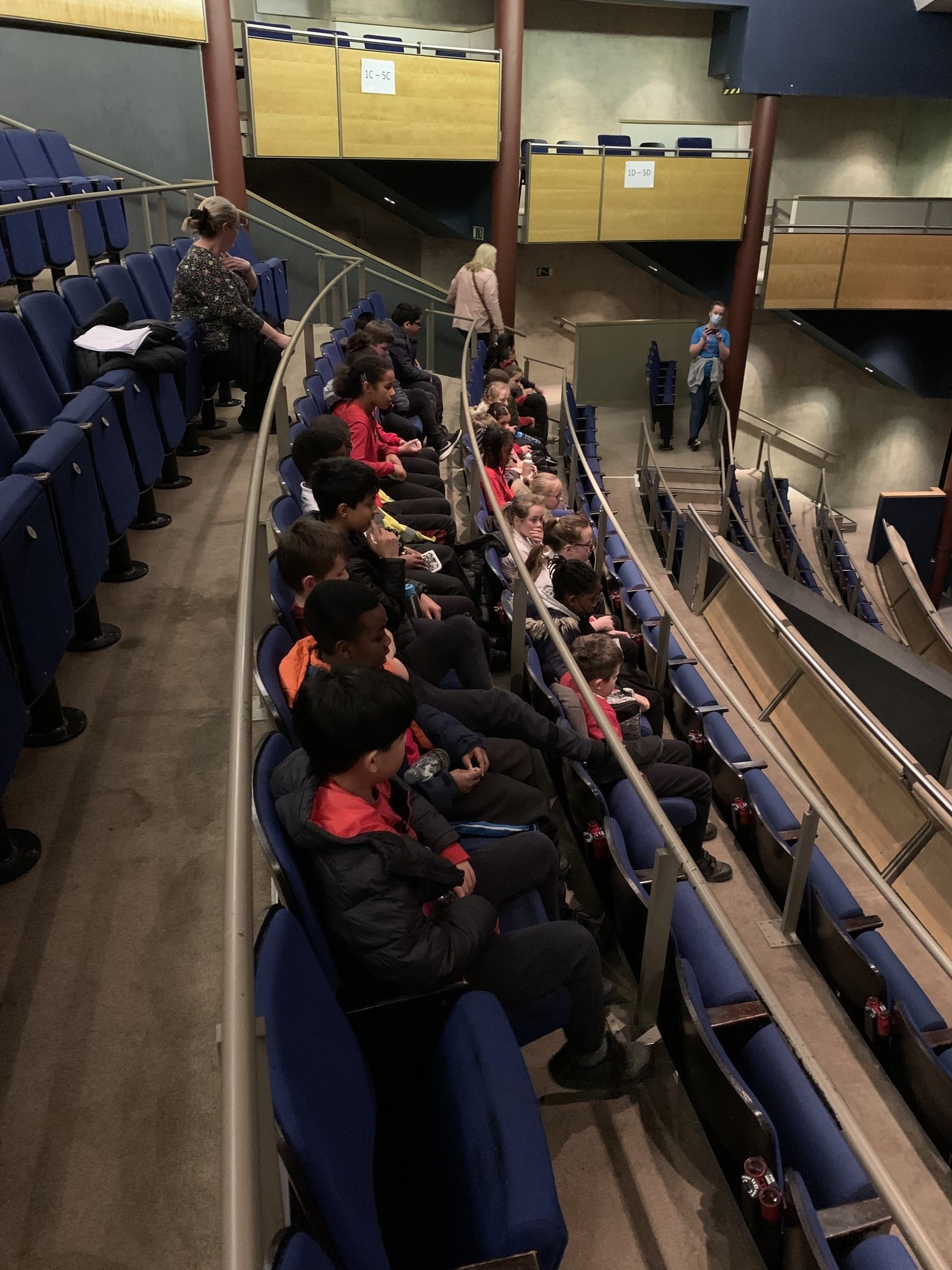 Year 4 - Discovery Centre
30th November 2021
Our Year 4's discovered the skills of the Roman Empire when they went on their trip to the Milton Keynes Discovery Centre! Learning all about the Roman Army, Boudica and battle techniques! Lots of excitement and dress-up fun!
Year 3 - Sealife Centre
10th May 2022
In Year 3 we have had a 'WHALE' of a time at the Sealife centre for our school trip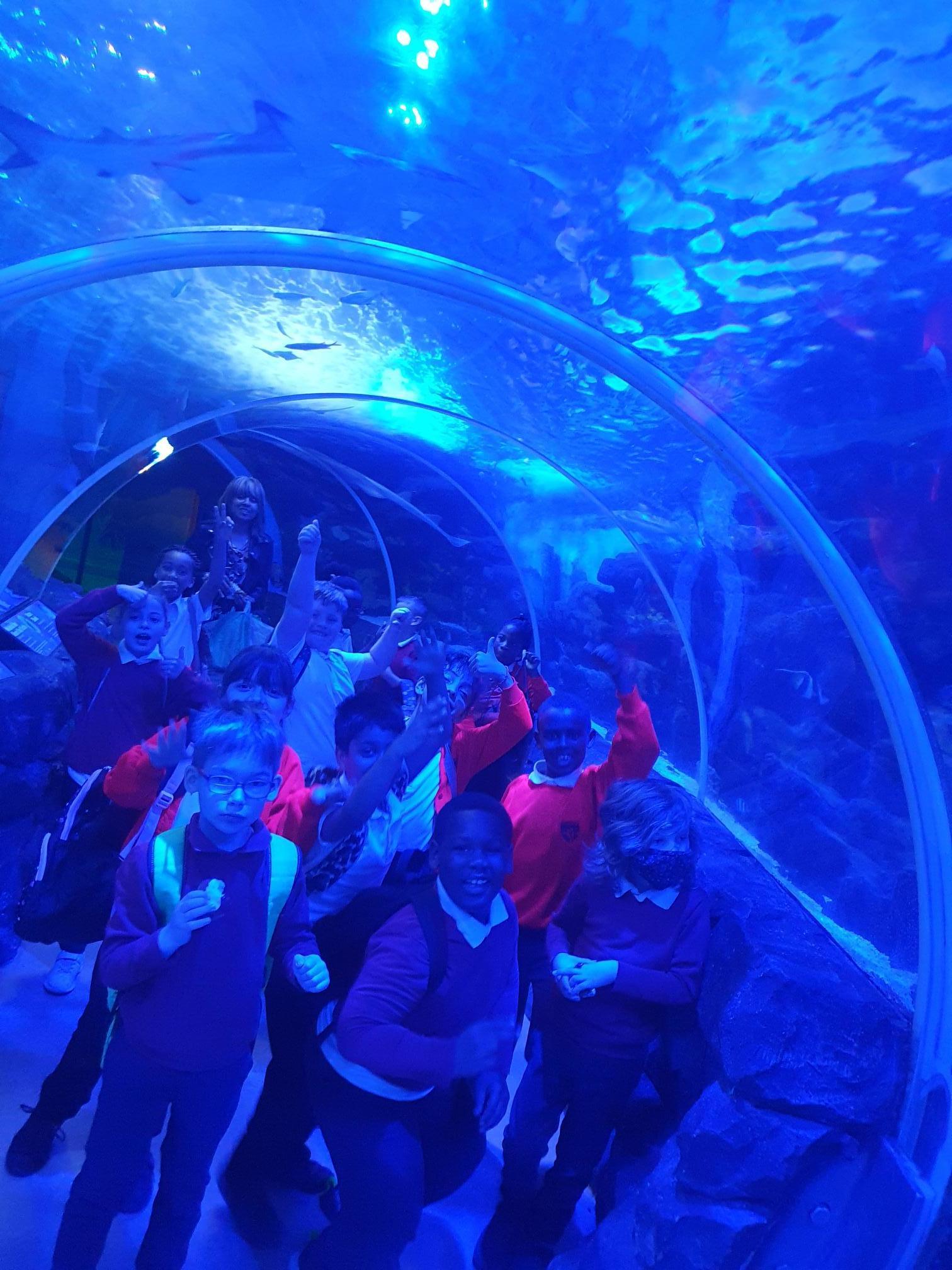 Year 2 - Holdenby House!
7th December 2021
Our Year 2's travelled back in time and went on a trip to Holdenby House in Northamptonshire, a Victorian Household. The children got to experience life as it would have been two-hundred years ago. They were given jobs like Boot Boy for the boys and the Lady's Maid for the girls, as well as cooking, cleaning and servant tasks!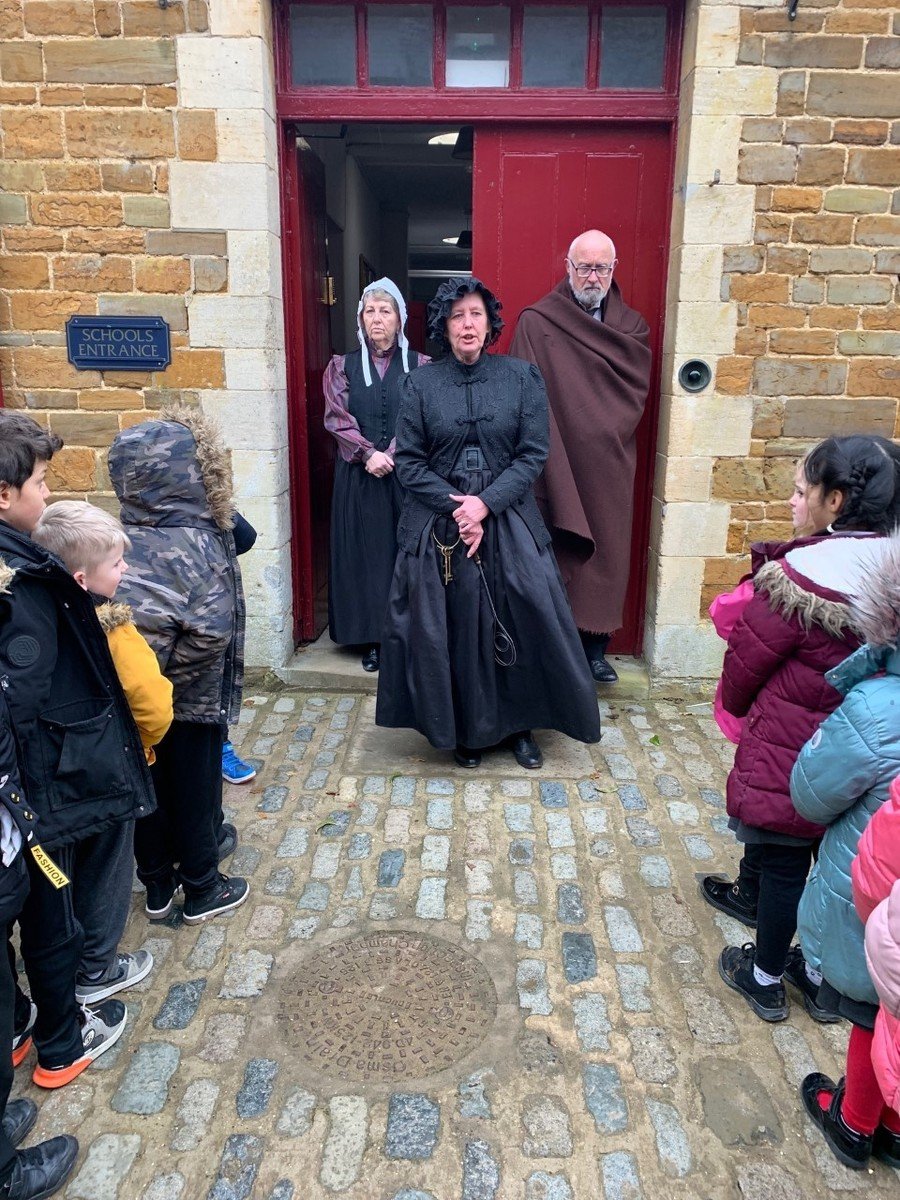 Young Voices!
26th April 2022
Wow! What an amazing day. 26 Summerfield children and 4 members of staff set off in our coach from Bradwell Common to the OVO Stadium Wembley.
We were so excited to see all the other staff and children. We spent months learning the songs, the Lion King, a Beatles medley, O fortuna in latin, The Living Years, Sing from your Heart, The Muppets and Mambo Italiano. We were ready to sing! The children sung their hearts out along with 4,000 other children from around the UK. We are so proud of you all for representing Summerfield School. Yay!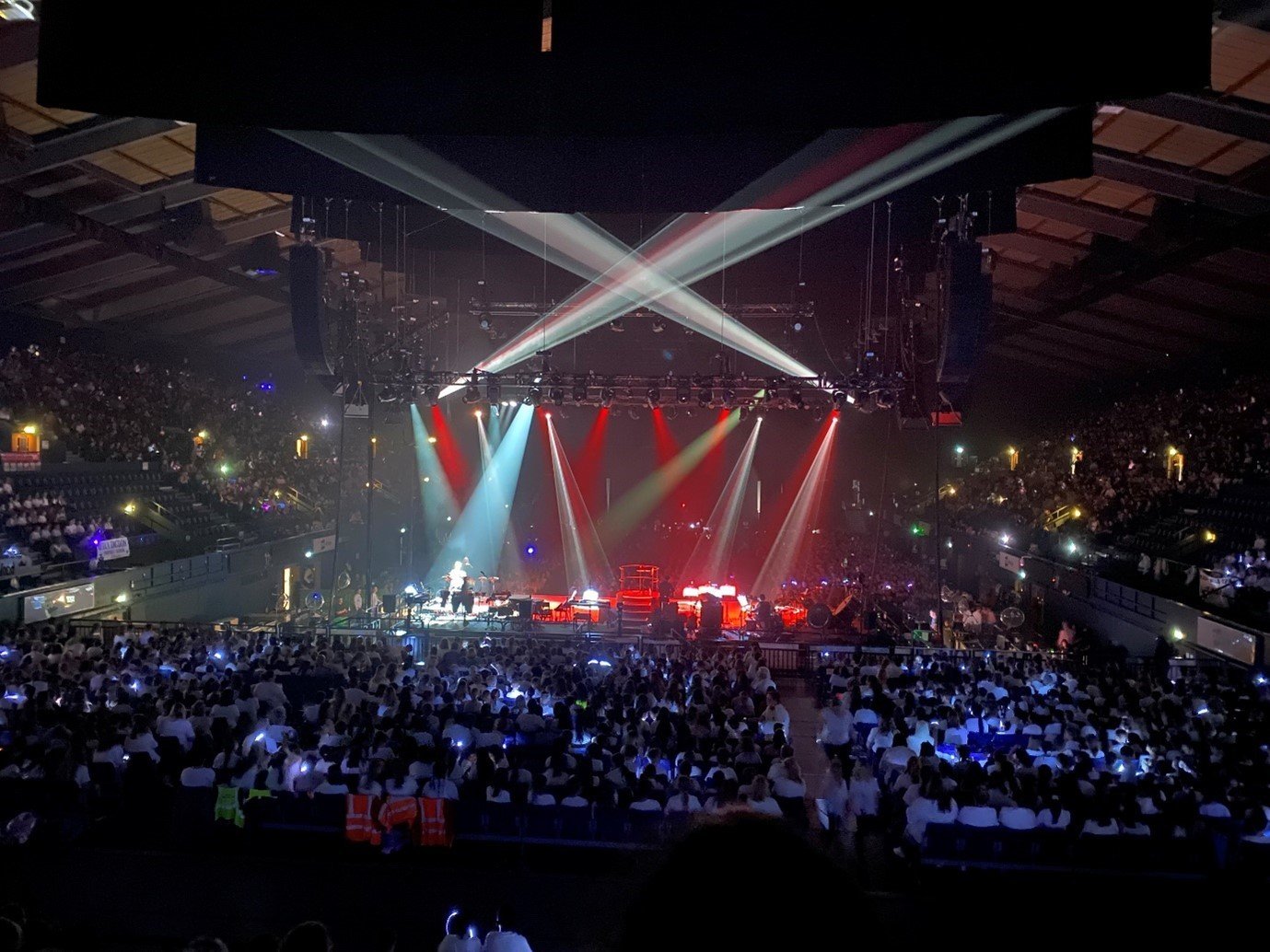 Wye Valley Trip!
21st October 2021
On Thursday 21st October some of our children enjoyed an adventurous over-night trip to the Wye Valley. Lots of enjoyment was had by all and new skills discovered!